Mechanique(s) is a long time aleatoric/improvised electro-acoustic computer music project of mine using live electronics, prepared guitar, voice, and sometimes reeds or other guest instrumentalists, a duo with Hans Tammen with frequent guests. Working together since 1998 in various configurations, Mechanique(s) has been drawing on many traditions in improvised and electronic music, investigating the overlap of various elements of the performers' technical and aesthetic practices.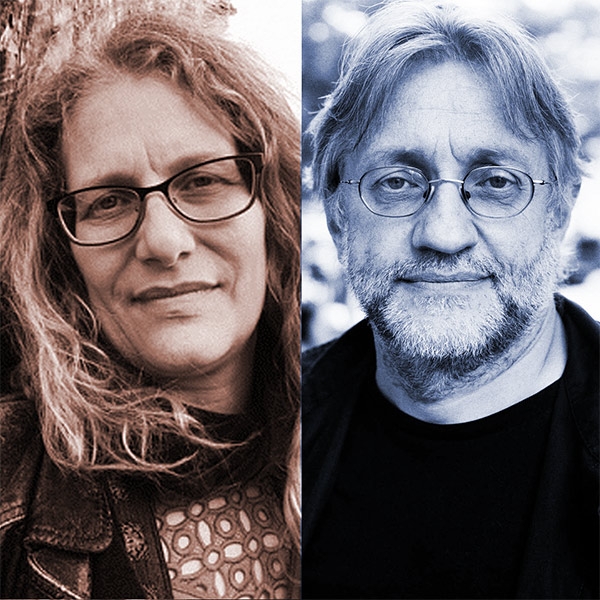 In our performances I create textures, musical elements and gestures using live audio processing of my voice, the sound of the other musician's with whom I perform, and some audio samples. I use Max/MSP, and an outboard sound processor, both with control in real-time via my voice, MIDI and Wii controllers, Morse code and my various musically mitigated algorithms and composed music processes.
I play my "instrument" by controlling and triggering these processes as musically needed and this has been my primary method of performance since 1995 — in many different musical contexts, with my electronics processing not merely acting as a supplement my voice, but as an important live compositional tool.
Hans Tammen ("endangered guitar") works in innovative ways with mechanical preparations and for guitar (at times including brushes, small stones, a small electric fan, a cigarette lighters, an Ebow and chopsticks) and Max/MSP sound processing, with further control via the use of pitch-tracking and and a rotating cast of gestural controllers (at one time an infrared-controller to capture some of his head motion during performance). Tammen's approach has evolved as well and since the mid-2000's also incorporates Max/MSP in his Endangered Guitar projects.
In our trio are we have recorded with Martin Speicher (saxophone, clarinet, Germany), (recorded in the eponymous CD "Mechanique(s) 2001 live at Logos in Ghent). We have also been joined by Pascal Boudreault (Montreal), and many others over the years with intuitive, sound-oriented approaches to their instruments.
Throughout the collaboration of Mechanique(s) we have focused on the relationship of prepared and acoustic sounds to my electronics sounds, and at times with strikingly similar timbres with completely divergent means. The audio processing algorithms I use are as varied as the possible musical gestures, registers, and density of musical sounds we make, and the various kinds of audio processing intentionally create elements of surprise for each of us — as we listen and adapt our phrases, timing and sound.
ACOUSTIC FORMULAE PERFORMANCE BY DAFNA NAPHTALI & HANS TAMMEN – 6/5/14 from reverseartspace on Vimeo.
reviews:
All About Jazz – Eyal Hareuveni at Hafarot Seder Festival 2005 curated by Ilan Volkov in Tel Aviv:
Mechaniqe(s) Duo, featuring Hans Tammen on "endangered" guitar and lap-top and Dafna Naphtali on vocals and lap-top, came from New York, triggering their sound sources from Tammen's "endangered" guitar, laid on a table with the strings manipulated and mutilated with sticks, straps and other objects, then with real time processing on his and Napthali's interacting lap tops. Tammen opts for more minimal sounds that only loosely reference a conventional guitar sound and more often sounds like a distant relative of the Japanese koto; while Naphtali deconstructs these sounds into more detailed ones, pushing them into abstract and noisy realms, then layering her four-octave range vocals on top.