Luis Tabuenca / Dafna Naphtali duo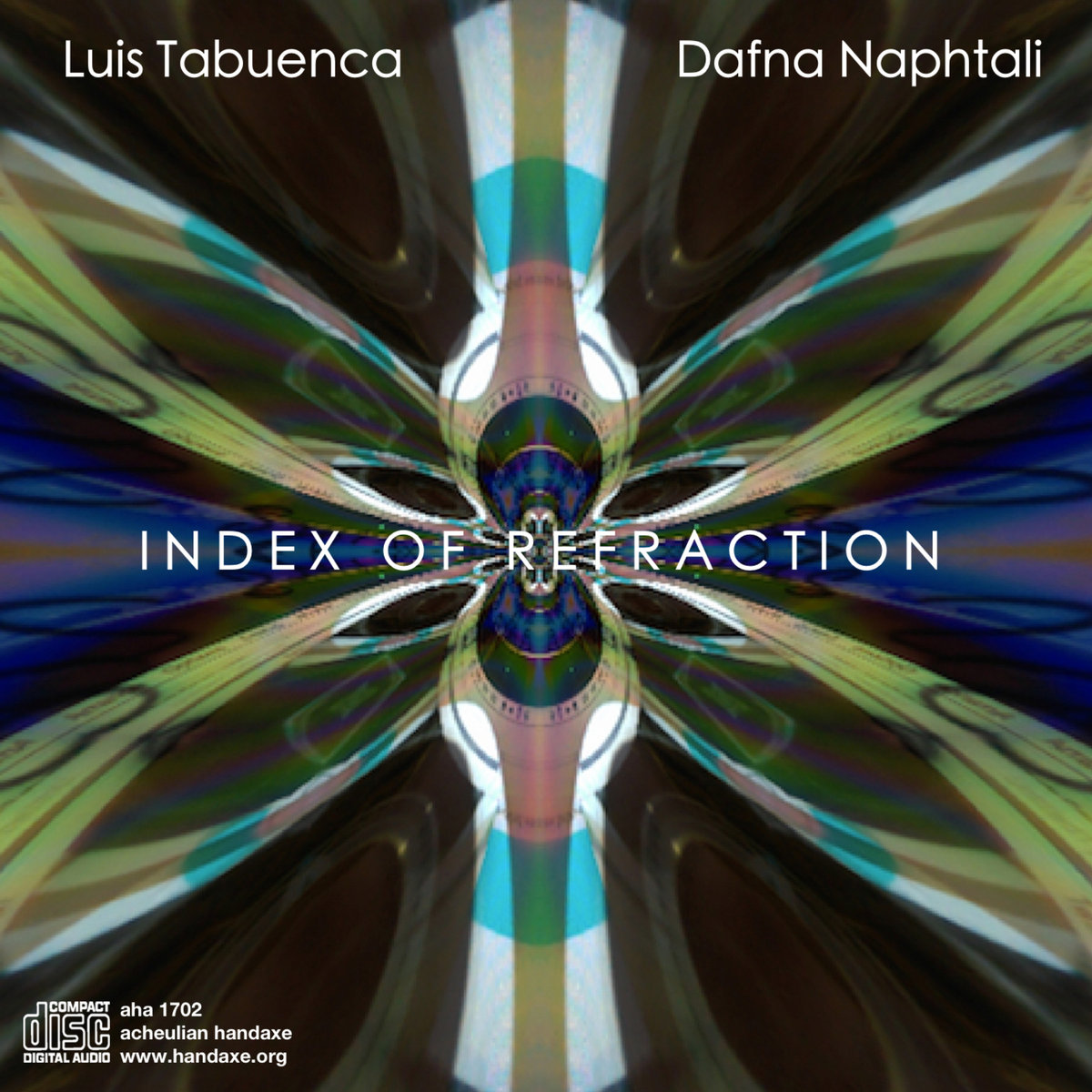 Luis Tabuenca (percussion/ drums), Dafna Naphtali (voice/ electronics) first met and performed together October 2013, when Tabuenca invited Naphtali to Festival Audio Tangente in Burgos, Spain, which he curated with the theme of voice and electronics. The duo's communicative and energetic performance at the festival was the beginning of a long term project, continuing in NY, and in a new recording — "Index of Refraction" released in April on Acheulian Handaxe as CD or digital download (soon on iTunes).  Also available on naucleshg. 
..at work in NY:
After the duo's initial performance in Spain, Luis Tabuenca came to NY in Spring of 2014 for a residency at NYU's Waverly labs.   He and Naphtali performed shows around NY —  as a duo, and with other collaborators — trio with Izzi Ramkisssoon (bass), and a quintet at The Firehouse Space with Briggan Krauss (sax), Stephanie Griffin (viola) and Jonas Tauber (bass).    Their work together in NY culminated in the first album of this duo.
..about Index of Refraction:
This new duo release "Index of Refraction" was recorded at Harvestworks in NY.  An Index of Refraction of a material is a dimensionless number that describes how light propagates through that medium.  Inspired by this definition, and translated/transposed to musical vocabulary– an index of refraction could be an analogy to the way in which acoustical instruments and the human voice behave when they are sound processed through electronic devices.
This concept in mind, we improvised music while processing and manipulating our sounds, both electronically and acoustically, in order to create new sonic landscapes, each track is based on the refractive index of a different medium.
Tabuenca-Naphtali duo is available for bookings in Europe
March 11-28th 2017.
Dafna Naphtali y Luis Tabuenca / Festival Audio Tangente, Burgos España Nov. 26, 2013 from Dafna Naphtali on Vimeo.
BicycleWheel-and-Feedback from Dafna Naphtali on Vimeo.